City in design - Youth Indicators®
Bridging Positive Impacts
Our Vision: The Youth Are Key Indicators of How We Are Doing As A Society!
building sustainable communities
With trust and empathy we help communities thrive.  By 'bridging positive impacts' we build a sustainable future for current and future generations. The definitions of sustainability can vary from community to community.  Our model is built around Youth Indicators:  "the youth are key indicators of how we are doing as a society."
How do we get there?
-Indicators are critical tools. 'Value supply chains' are the future.
-Evidenced based data and research is required.
-Sustainable strategies with heart is essential.
-Customized fundraising models for longevity is tomorrows funds.
-Giving back to others is strength!  Combined with innovation, science, and technology, the future is bright!
Epsiode 2 – Culture Of Repair Dr. Clinton Schultz
Marumali Consultations / Sobah
Dr. Clinton Schultz is a Gamilaroi man, descending from the people of Gunnedah/Manilla NSW.  A registered psychologist, Clinton founded Marumali Consultations in 2010 after identifying a clear gap in access to culturally appropriate mental health services in South East Queensland.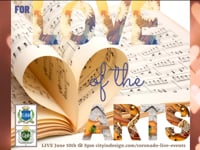 For Love Of The Arts 2021
2020 Crown Classic Golf Tournament
" The cities of the 21st century are where human destiny will be played out, and where the future of the biosphere will be determined. "
How can we help your community youth thrive?
contact us today with your questions